Halloween - More than Pumpkins and Costumes!
What better place to find out all about Halloween than
World Book Online
!
The World Book Encyclopedia that you grew up with is available online anytime, anywhere - all you need to access a "world" of information is your Library card & PIN.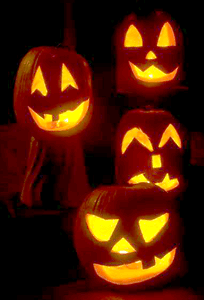 Type "Halloween" into the Search box to find encyclopedia articles, pictures, videos and more. Learn all about Samhain, All Souls Day and All Saints Day, Mischief Night, and traditions and customs around the world. You can even read the letter that President George Bush sent to some elementary school students in October 1989!
Just like World Book in print, you'll find you want to come back again and again, just to read, play, learn and discover!
Try it today!